Alaska speaks to you like no other place can. The people, the places, the beauty ? it's like nothing on Earth. Breath-taking ocean coasts, rushing rivers, green temperate rain forests, majestic mountain peaks, abundant wildlife and beautiful people. Discover for yourself Alaska?s rich history and culture.
Alaska Campground Owner's Association (ACOA)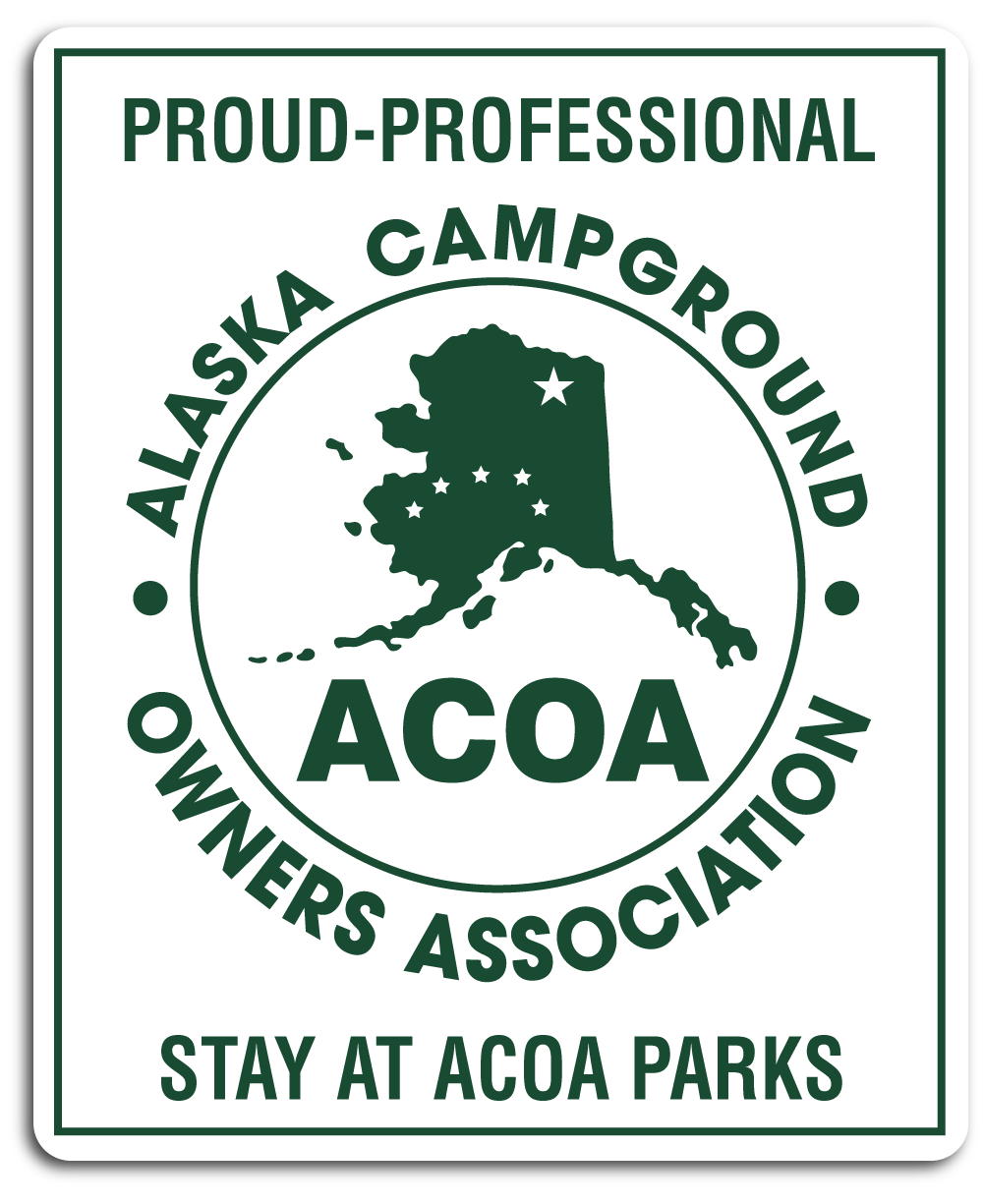 The Alaska Campground Owner's Association (ACOA) represents campgrounds throughout Alaska and is a member owned non-profit. Our vision is to provide outdoor hospitality excellence to the camping public in Alaska.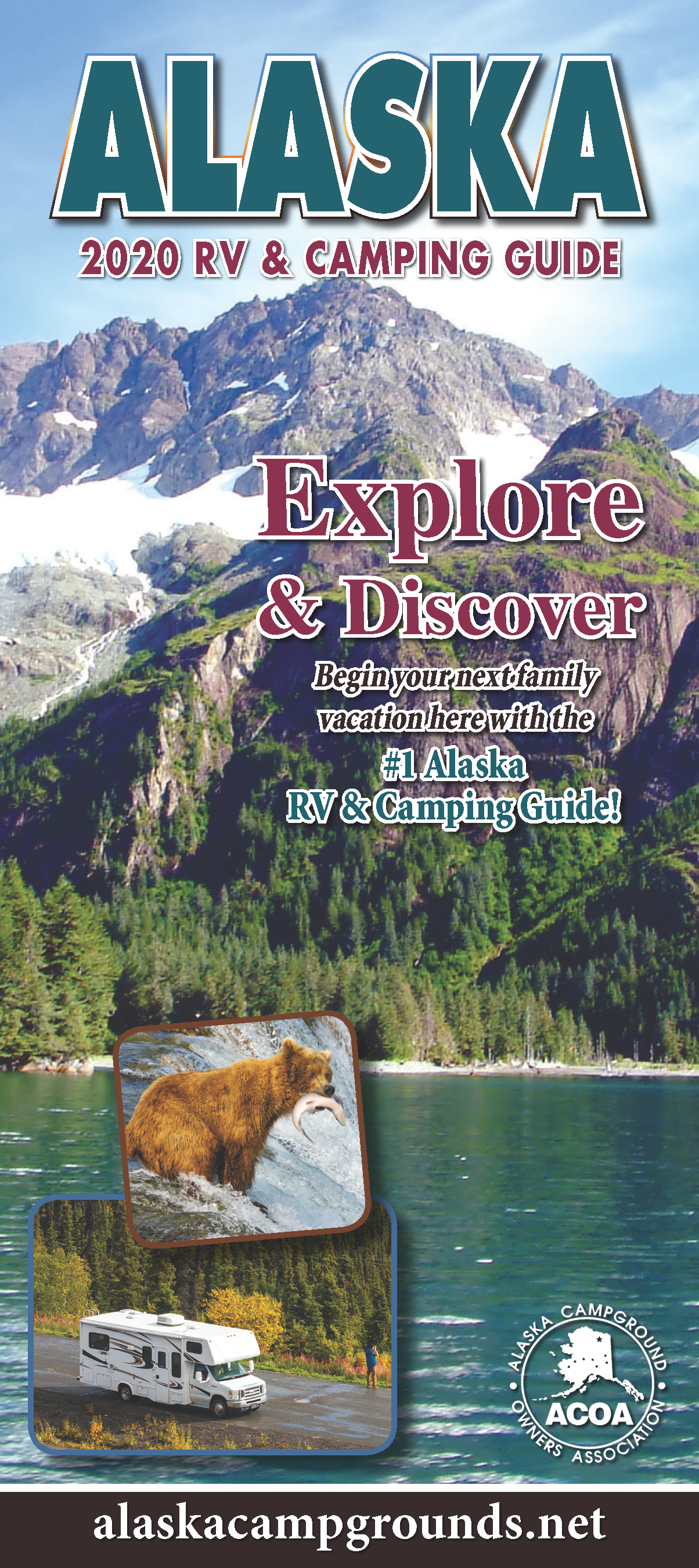 ACOA produces the print Alaska RV & Camping Guide annually to help campers find their next adventure. You can order yours online through their website.  
Alaska tourism is our business. Stay with a proud professional. Stay with an Alaska Campground Owner's Association Member. Look for the ACOA logo to ensure the camping experience of a lifetime.
Explore Alaska's Attractions
Alaska Charter Boats
Hop on a chartered boat and cruise along Alaska's thousands of miles of pristine blue waters jumping with salmon and halibut, thick with crab, and visited by Humpback Whales. Experience wild life up-close, in full living sound and color.

Alaska Bear Watching
Bear watching – you can't say you've been to Alaska if you haven't had the opportunity to marvel at its beautiful bears which should not be confused with our beloved "teddy bears." These wild and dangerous kings of the mountains can be viewed from a safe distance thanks to tours specifically designed for that purpose. Join a tour bus leaving for the Dinali National Park or the Brooks River of Katmai National Park.

Anchorage Golf Course
Anchorage Golf Course is for those visitors who'd love to play their favorite game during those times when they are not bear or whale watching, or riding the White Pass and Yukon Route train. The great and peaceful 18 hole golf course is near the Chugach Mountains.

Alaska Native Heritage Center
Alaska Native Heritage Center displays the best of native culture and folklore with a gift shop where you can shop till you drop and take back home some unique and valuable souvenirs. Don't miss the daily performance of native dances. You'll leave this 26-acre heritage campus with a renewed respect for the richness of Alaska's local culture.